• Hello From The Thought Co.
Here's a quick question: do you often get annoyed or upset when someone doesn't respect you, or if they raise their voice or pass comments which may be hurtful? If you want me to make it slightly more simple, have you heard anyone say something along the lines of… 'I mean well, don't mind it.'    'This is how I am, I can't change it.' 'My voice is just loud, deal with it.' I think that's escape. Escape from taking accountability and understanding oneself. For example: If someone has asked me to lower my voice because they (very rightly) believe...
---
• Hello From The Thought Co.
Before we dive deep into this blog, take a moment and read through this statements: "I wish I could open up and share my true feelings." "It's safer to keep my emotions to myself."  "I don't want to rely on anyone else." "I'll figure this out on my own, just like I always have."  "I want to have close relationships, but I also feel this overwhelming urge to back away whenever things start getting too intense."  "I don't want to burden others with my problems or emotions."  "I've learned to handle things by myself, so why would I need anyone...
---
• Hello From The Thought Co.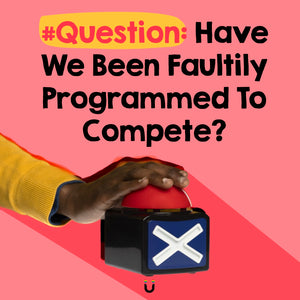 In my second year of undergrad college, we had to pick our major. Many students wanted to major in Psychology, but sadly, there were only a few seats. The competition was so strong, you could see the stress on our faces just so that we'd get the right number of marks to secure a seat at the proverbial (study)table.   Now one would think that a psychology course would emphasise cooperation over competition, but when has that ever been the case when it comes to our education system? It felt like the Hunger Games - only survival of the (intellectually) fittest. ...
---
• Hello From The Thought Co.
Living in contemporary society, we are not strangers to the many roles we often need to play. Some roles we learn vicariously through watching the people around us; others have been thrust upon us. However, one of the major roles that we are made to play is the gender role.  Most of our knowledge about these roles primarily comes from the environment. Multiple stereotypes also act as a huge factor in how we interact with others. In one of my previous blogs about machismo, we lightly touched upon the notions of gender influencing connection. The thing about stereotypes is that...
---
• Hello From The Thought Co. • ADHD • Anxiety • attention • Beliefs • bravery • Depression • lonliness • Mental Health Awareness • Psychologist • Psychometric Assessments • Relationships • Research • Self Help • Society • Stress • support
I took up running as a sport in 2012. The short version of the story is that as a 23 year old, I wanted to become a better fitter version of myself. The long version of the story is that I wanted to be fitter because I'd been brutally body shamed by someone I loved. It's a truth universally acknowledged that spite motivates men like nothing else. Men will move mountains (or run marathons) at the slightest bruise on their ego.  It's me. I'm men. While this is not a discourse on toxic masculinity, I must give you some insight...